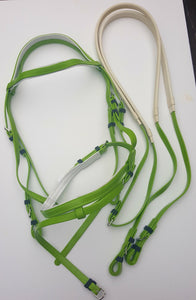 Please read the listing info for clearout reason, grab a bargain!
Clearance reason: Clearout of stock, making room for new stock :) rubber may have small minor mark
Stylish PVC Bridle includes matching PVC rubber grip reins!
Suitable for everyday riding and perfect for the beach
Hassle free, super easy to clean just wipe down or hose down or dunk in a bucket of water!